I'd like to have the max/min input pressure settings shown on the slider. Maybe like so: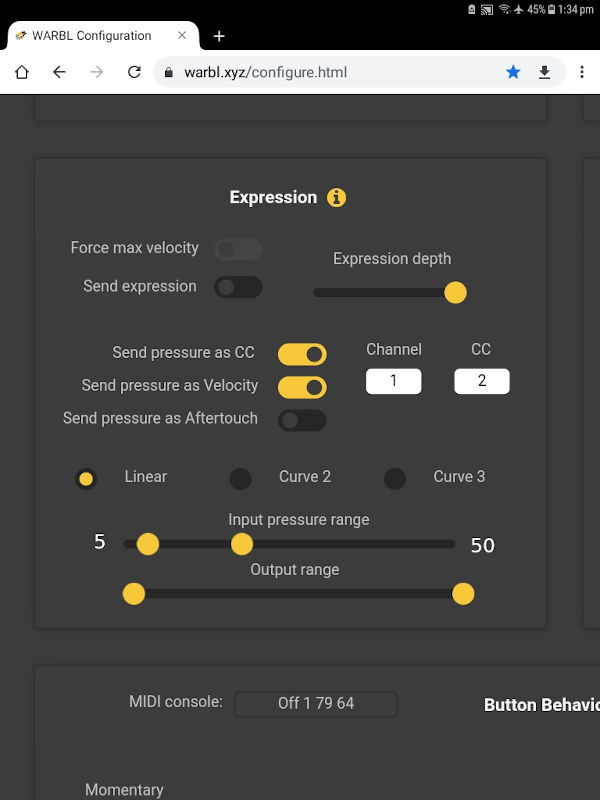 Maybe the boxes could be spin-boxes or similar, so that it's easy to fine-tune the pressure settings. I find it difficult to reliably set the pressures with the slider.
Note that the positions that they are in at the moment are what I'm using.
Gonzo